Tim Dyson: Night Vision Photography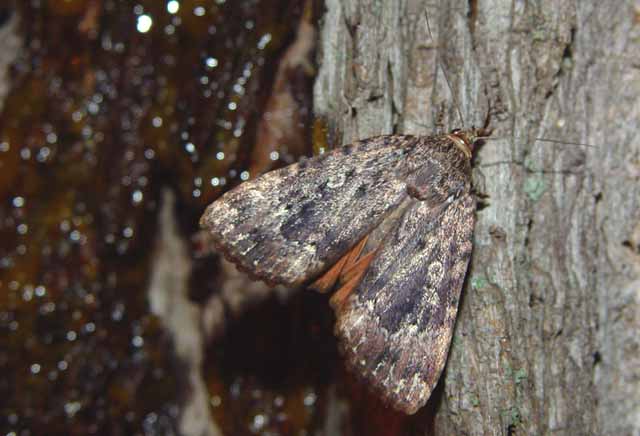 Amphipyra pyramidoides, Peterborough, Ontario,
August 12, 2004, courtesy of Tim Dyson copyright.
Species of many different Noctuidae genera will respond to bait.
Although this species has bright coppery underwings, it is not one of the Catocala.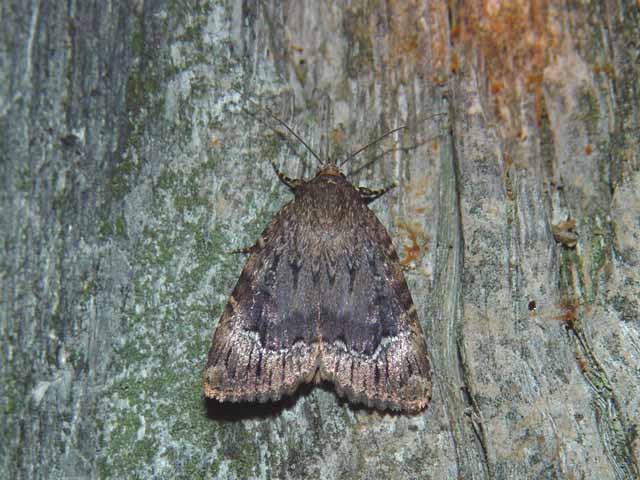 Forewings show considerable variation.
Use your browser "Back" button to return to the previous page.