Bill Oehlke: Contact Information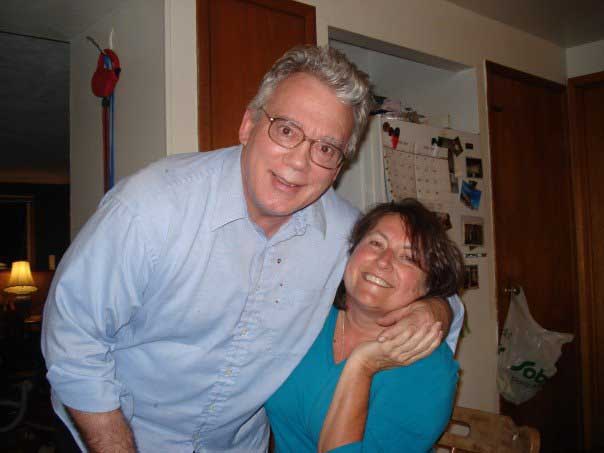 Bill and Bev Oehlke.
You can contact me by email by entering or copying and pasting any of the following email addresses to the "To" window in your email system:
oehlkew@islandtelecom.com
bill.oehlke@gmail.com
In many cases you can just click on the hypertext below to reach me via those same addresses.
Bill Oehlke for the islandtelecom.com account
Bill Oehlke for the gmail account

I live in eastern Canada. If you are ordering cocoons, pupae, eggs, sleeves, etc., payments by personal check or international money order--if you are outside of Canada--, can be sent to
Bill Oehlke
Box 476
Montague, PE, C0A 1R0
Canada
Letter enquiries can be sent to the same address. The current (2016) postage rate for letter mail from USA to Canada is $1.25.
I can also be reached by phone at 902-838-3455, but prefer to conduct business through email so that we both have copies of what has transpired, and so that I can copy and paste your name and address and order, should you place one, to my spreadsheets. Please keep in mind, that when it is 10:00 pm in New York, it is 11:00 pm on Prince Edward Island. I prefer not to receive any phone calls after 11:00 pm my time.
I also accept payments by Paypal to oehlkew@islandtelecom.com
With payments through Paypal, however, there is an additional charge of approximately 5% to cover the Paypal transaction fee.
I also try to help people with identifications of larvae (caterpillars) or adult butterflies and moths. I can help with most Canadian or US adult butterflies or their caterpillars as long as you provide precise location and date with an image sent as a jpg attachment.
I can usually also help with Sphingidae: Larvae or/and adults from most countries in North, Central or South America.
I can usually help with Catocala: Larvae or/and adults from most countries in North, Central or South America.
I am also most happy to receive digital images and data for worldwide Saturniidae (silkmoths). My private Saturniidae membership site, named WLSS for World's Largest Saturniidae Site, has a data base of over 10,000 (as of 2016) digital images of worldwide Saturniidae. There are checklists for just about every country in the world that has native Saturniidae populations. I use that data base to help me with identifications so it is most useful to have dates, precise locations, even elevations when sending images for identifications.
I usually request permission to add the images you have submitted to the data base. Such images are credited to respective photographers and remain the property of those photographers. If you let me know that I can post the images that you have sent, when you send them, it will save me some time. Your sharing of images and data provides a great service to those interested in lepidoptera.
Many thanks to all those who have contributed images and information to the various websites I maintain. There would not be much without the help of hundreds of people who have sent pictures and information over the years. As of 2016, over a thousand different individuals have provided digital images for the Catocala and Sphingidae sites.
My small public Saturniidae website is at Saturniidae of Prince Edward Island.
Registration information for the WLSS is at World's Largest Saturniidae Site.
Use your browser "Back" button to return to the previous page.