Harry King, Michigan Catocala Collection
Catocala Bait Traps
by Harry D. King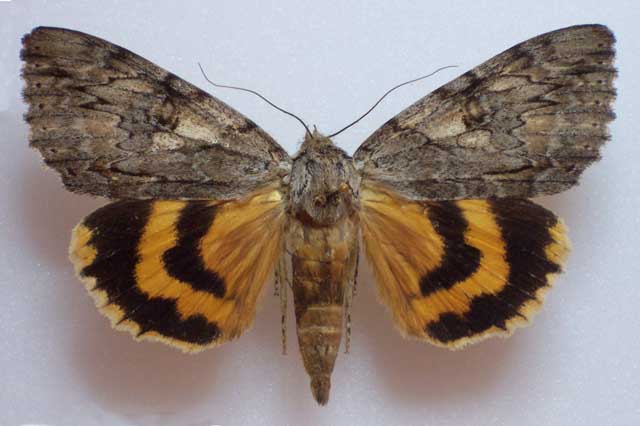 Catocala subnata, bait trail, Mason, Ingham County, Michigan,
September 1, 1996, courtesy of Harry King.
This site has been created by Bill Oehlke at oehlkew@islandtelecom.com
Comments, suggestions and/or additional information are welcomed by Bill.

Here are Bait Trap Materials and then the finished product hung out in the field as it would be used.

Materials consist of 16 inch x 16 inch 3/8 " plywood, polyester netting from BioQuip, two wire shirt hangers, pack of large brass basting pins and zipper.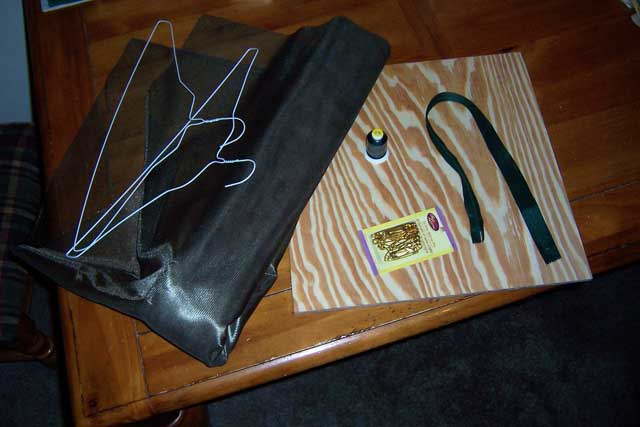 Bait trap materials.
Fermenting fruit bait trap.
Use your browser "Back" button to return to the previous page.
Return to Main Index
Visit Harry King Michigan Catocala Collection.
This page is brought to you by Bill Oehlke and the WLSS. Pages are on space rented from Bizland. If you would like to become a "Patron of the Sphingidae/Catocala Sites", contact Bill.
Please send sightings/images to Bill. I will do my best to respond to requests for identification help.