Harry King, Catocala Collection
Catocala caesia
kah-TOCK-uh-lahmmKAY-see-uh
undescribed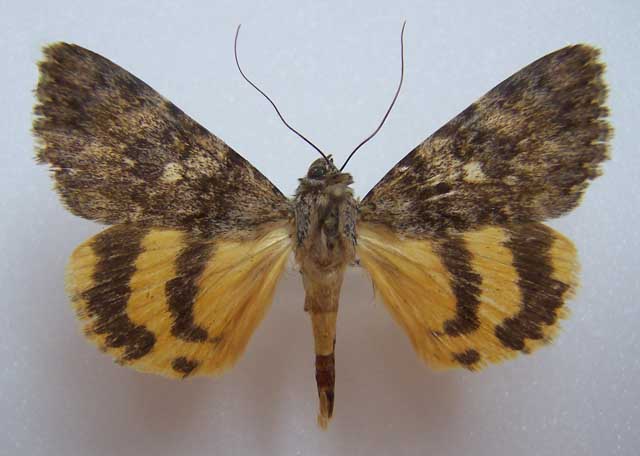 Catocala caesia, Sunny Flat Camp Ground, Coronado National Forest, Cochise County, Arizona,
47mm, June 14-15, 1998, courtesy of Harry King, slight digital repair by Bill Oehlke.
This site has been created by Bill Oehlke at oehlkew@islandtelecom.com
Comments, suggestions and/or additional information are welcomed by Bill.
Use your browser "Back" button to return to the previous page.

Click on the flashing butterfly to show appreciation for this site
and to visit other insect related sites.