Collecting Catocala illecta Larvae
May 30, 1980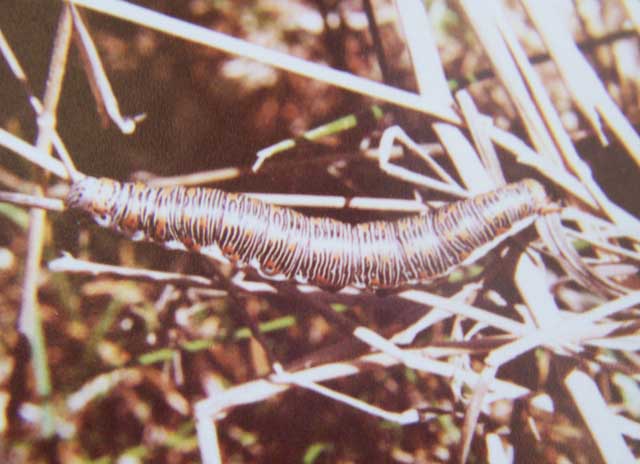 Catocala illecta, courtesy of Harry King.

Back in the late 70's early 80's Wayne Miller had taken Catocala illecta just east of Kalamazoo, Michigan. With Catocala illecta being a late June to early July flyer, Reggie and I went looking for larvae May 30th.

The location sits between I-94 and the river with many mature Honey Locust trees on the opposite side of the road.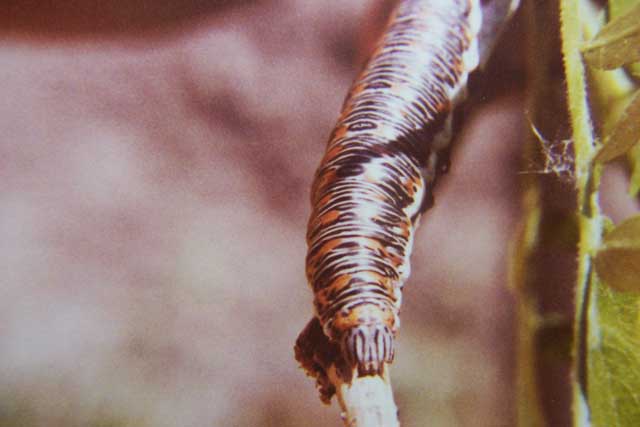 Catocala illecta, on honey locust, courtesy of Harry King.

We found Hemileuca nevadensis larvae on Willow near the road and got a great deal of Asterocampa celtis larvae off the Hackberry trees. We spent a great deal of time using a sheet under the trees and hitting the branches to knock loose larvae. We took C. innubens and C. minuta larvae from the Honey Locust, but, look as hard as we may, we could not come up with C. illecta.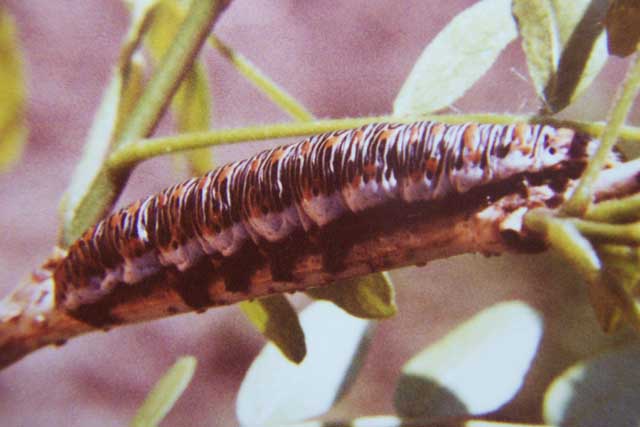 Catocala illecta, on honey locust, courtesy of Harry King.

We only had a couple of trees to go when, on picking the sheet off the ground, I spotted a larvae like I had not seen before resting in the grass under the sheet. Reggie asked if I was sure I had found it resting in the grass and not just falling off the sheet where maybe we had missed it, and was I sure it was C. illecta. I recalled seeing a picture of the larvae in Barnes & McDunnough and was sure it had been in the grass.

We spent the next couple of hours examining each tree we had already panned, searching the grass under each one. We found about two dozen larvae that day. We could hardly wait to get back and inform Mo and give him some. The three of us reared Catocala illecta from those that year.

Each C. illecta larva was found 6 – 30 inches from the base of the tree, sitting on a dry grass blade head down on an angle. The white strip on the side appears as a blade of grass that way, making them harder to detect.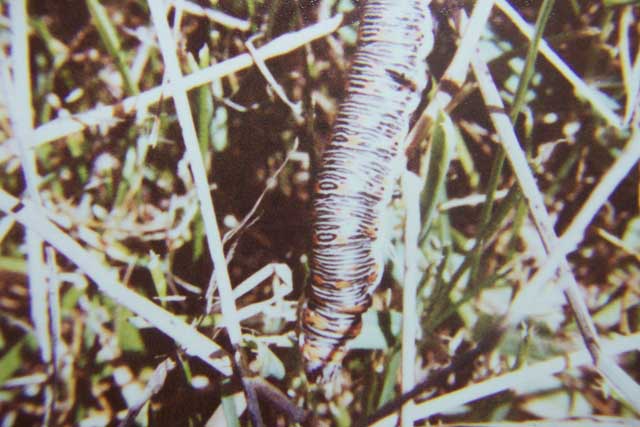 Catocala illecta, head down on grass, courtesy of Harry King.

Trees were from 2 – 7 inches in diameter and 8- 15 feet high in a field type setting. To this day the picture in Barnes & McDunnough and the pictures my father took for me are the only photographs of C. illecta larvae I have been able to find.

Harry Dale King….March 2008

Use your browser "Back" button to0 return to the previous page.