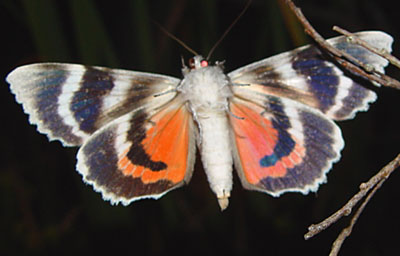 You won't often see a live unijuga in flight, captured the way Tim Dyson has captured this one. Note the wide black banding on the forewing and the narrow discal lunule in the hindwing cell. These features help to identify unijuga from some similar relatives.
Catocala unijuga, Peterborough, Ontario, August 25, 2004, Tim Dyson copyright.
The hindwing inner black band also terminates well before the inner margin.