Condalia hookeri
M.C. Johnston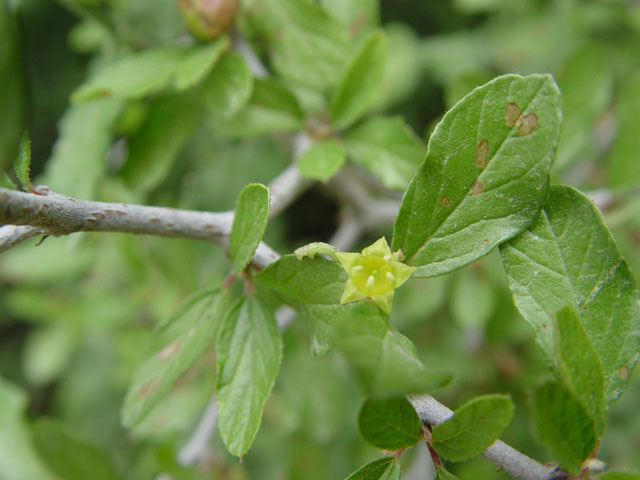 Condalia hookeri, Brazilian Bluewood, courtesy of Melody Lytle
Condalia hookeri, commonly known as Brazilian Bluewood, Capul Negro, Purple Haw, Logwood, Capulin and Chaparral belongs to the Rhamnaceae family.

"Brasil is a small spiny evergreen tree that forms thickets and chaparral. It grows most abundantly in the drier soils of south Texas, as well as neighboring regions. Its leaves are bright and shiny lime green and are striking against a dark green background such as Texas ebony. Since it flowers throught the year, it is usually covered with purple and black fruit of various stages of maturity."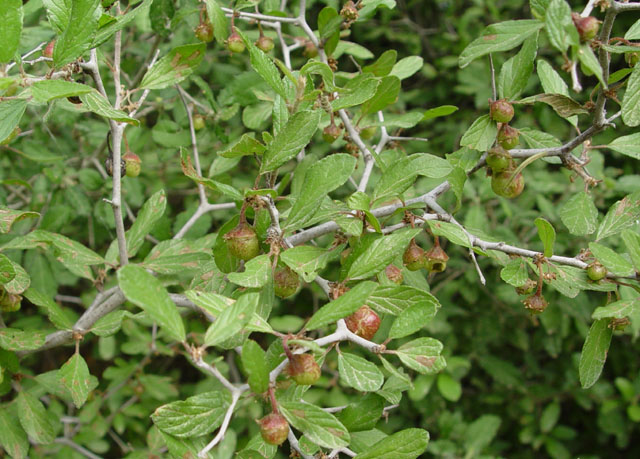 Condalia hookeri, Brazilian Bluewood, courtesy of Melody Lytle
This small evergreen tree (height to thirty feet; width to thirty-five feet) likes full sun and can tolerate high tempertures and limited water. It is hardy in USDA Hardiness Zone: 8.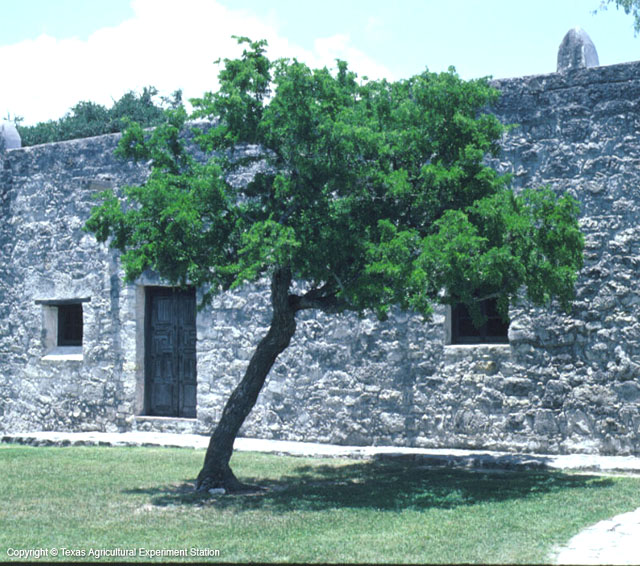 Condalia hookeri, courtesy of Aggie Horticulture.
The wood is reported to produce a blue dye. The purple and black berries are sweet and edible, making good jelly and wine, but are often hard to find since it is a favorite of birds and other wildlife.
The following Saturniidae species utilize Condalia hookeri as a larval host.
Agapema anona
Agapema galbina
Agapema pelora
Use your browser "Back" button to return to the previous page.
This page is presented by Bill Oehlke. This site is presented as an extension of the
World's Largest Saturniidae Site, a private worldwide silkmoth site,
Caterpillars Too!, a private North American butterfly site featuring images of caterpillars,
Sphingidae of the Americas, a free public access site with pictures and information about the Sphingidae (Hawkmoths) of the Americas.
Plant information is from Aggie Horticulture
Larval hostplant lists have been compiled from the Natural History Museum's
HOSTS - a database of the world's Lepidopteran hostplants