Adhemarius gannascus gannascus
ad-heh-MAHRR-ee-usmmgan-NAS-kus
(Stoll, 1790) Sphinx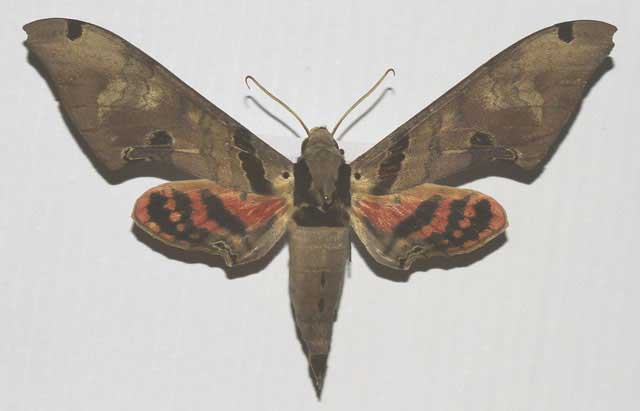 Adhemarius gannascus gannascus, Jardín Botánico Lancetilla, Cortes, Honduras,
30m, December 9, 2009, courtesy of Juan Ramon Collart.
This site has been created by Bill Oehlke at oehlkew@islandtelecom.com
Comments, suggestions and/or additional information are welcomed by Bill.
TAXONOMY:

Superfamily: Sphingoidea, Dyar, 1902
Family: Sphingidae, Latreille, 1802
Subfamily: Sphinginae, Latreille, 1802
Tribe: Smerinthini, Grote & Robinson, 1865
Genus: Adhemarius, Oiticica, 1939
Species: gannascus gannascus, (Stoll, 1790)

MIDI MUSIC
"What.A.Wonderful.World"
copyright C. Odenkirk
MIDI CITY


ON.OFF

Use your browser "Back" button to return to the previous page.