Adhemarius gannascus gannascus
ad-heh-MAHRR-ee-usmmgan-NAS-kus
(Stoll, 1790) Sphinx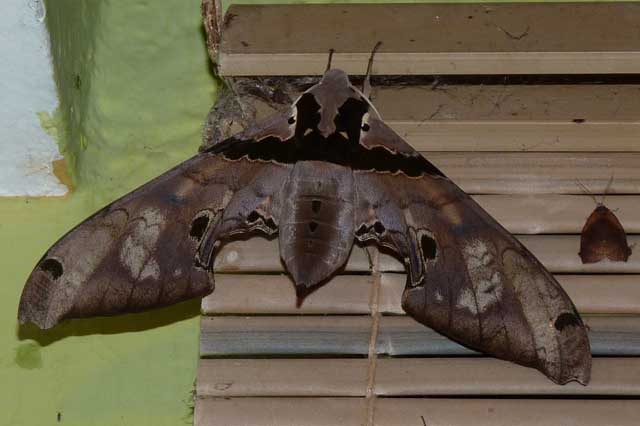 Adhemarius gannascus gannascus, San Pedro, Cusco, Peru,
July 2010, courtesy of Attila Steiner.
This site has been created by Bill Oehlke at oehlkew@islandtelecom.com
Comments, suggestions and/or additional information are welcomed by Bill.
TAXONOMY:

Superfamily: Sphingoidea, Dyar, 1902
Family: Sphingidae, Latreille, 1802
Subfamily: Sphinginae, Latreille, 1802
Tribe: Smerinthini, Grote & Robinson, 1865
Genus: Adhemarius, Oiticica, 1939
Species: gannascus gannascus, (Stoll, 1790)

MIDI MUSIC
"What.A.Wonderful.World"
copyright C. Odenkirk
MIDI CITY


ON.OFF

Use your browser "Back" button to return to the previous page.