Agrius cingulata
ah-GREE-usmm sin-gue-LAY-ta
The Pink-spotted Hawkmoth
(Fabricius, 1775) Sphinx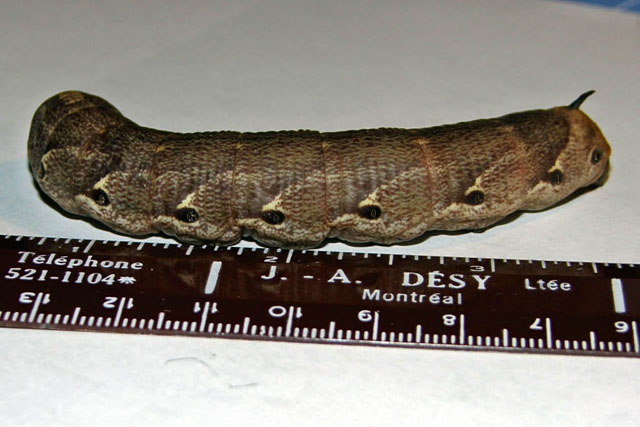 Agrius cingulata (brown form), Haslet, Tarrant County, Texas,
courtesy of Claire Higginbotham.
Claire writes, "I came across your web-site and was needing help…. I thought this thing was a small snake the way he was 'booking it' across our yard late last summer. Never have I seen this before. We live in Haslet, Texas, on an acre, with no trees, just a post with a Trumpet Vine growing on it. Here are some pics. He is now in a cocoon (pupa) in the garage. Any help would be great with his identity. Thanks so much for your help!!"

Use your browser "Back" button to return to the previous page.

This page is brought to you by Bill Oehlke and the WLSS. Pages are on space rented from Bizland. If you would like to become a "Patron of the Sphingidae Site", contact Bill.

Please send sightings/images to Bill. I will do my best to respond to requests for identification help.