Sphingidae of Argentina
Tucuman Provincial Checklists
As of October 2007, this list has been confirmed by the L.O.L.A. publication Hawkmoths of Argentina, More, Kitching and Cocucci, 2005.
Below the checklist for Tucuman are links to checklists for the other provinces.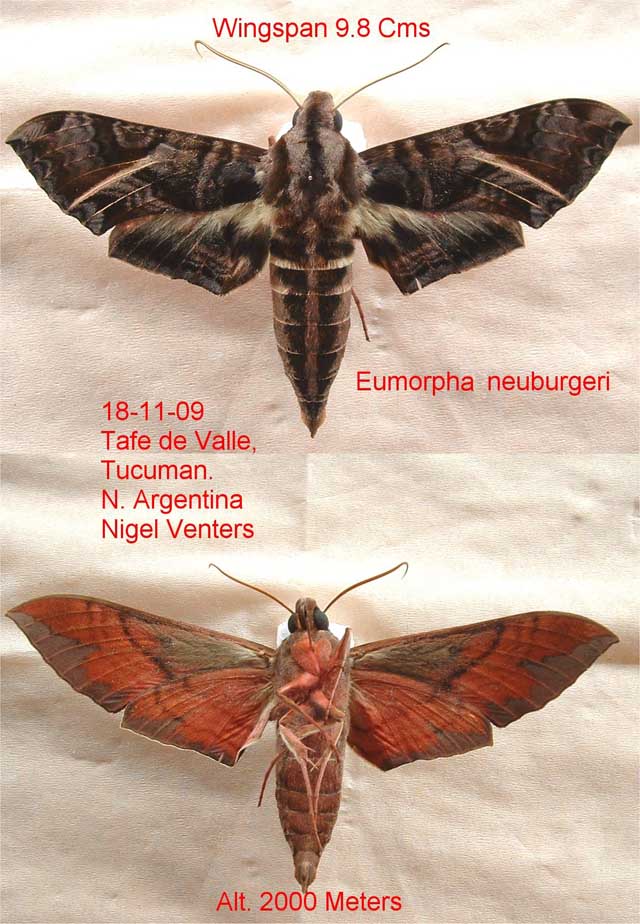 Eumorpha neuburgeri, 98mm, Tafe de Valle, Tucuman, Argentina,
November 18, 2009, 2000m, courtesy of Nigel Venters.
Go to Main Sphingidae Index

Go to Indices of Nations

Go to South American Index

Use your browser "Back" button to return to the previous page.