Sphingidae of Bonaire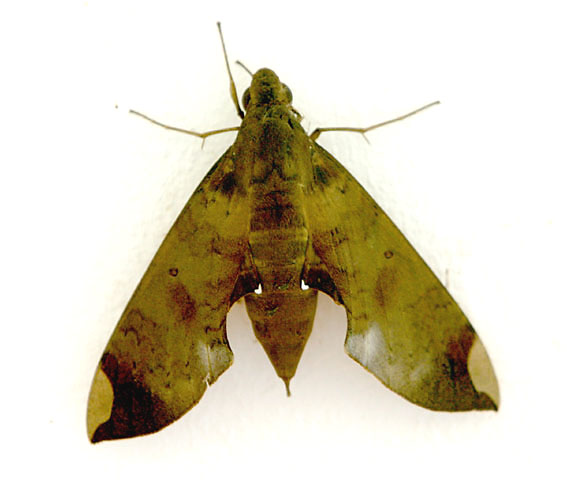 Pachylia ficus, female, Bonaire, January 28, 2005,
courtesy of Abraham Potappel, via Diane McIntyre.
Although I believe these "tribal" checklists contain only species from Bonaire, there may be some omissions.
If you have corrections to offer, please contact
Bill Oehlke at oehlkew@islandtelecom.com.

Pseudosphinx tetrio larvae, Bonaire, November 7, 2007, courtesy of Alan Gross.

Go to Main Sphingidae Index
Go to U.S. Index: Alabama to Missouri
Go to U.S. Index: Montana to Wyoming
Go to Central America Index
Go to South America Index.htm
Go to Indices of Nations

Use your browser "Back" button to return to the previous page.

This page is brought to you by Bill Oehlke and the WLSS. Pages are on space rented from Bizland. If you would like to become a "Patron of the Sphingidae Site", contact Bill.

Please send sightings/images to Bill. I will do my best to respond to requests for identification help.