Updated as per personal communication with Vaclav Cerovsky (Erinnyis ello female, Punta Cana, eastern tip of Dominican Republic, April 23, 2006)
Updated as per personal communication with Sarah Kickler Kelber (Aellopos tantalus, Dominican Republic, May 24, 2007)
Updated as per Pierre Schmit's Liste Systématique , 2008
Updated as per personal communication with Anton Sorokin, 2010
Updated as per personal communication with Jean Haxaire, March 13, 2017

Sphingidae of the Dominican Republic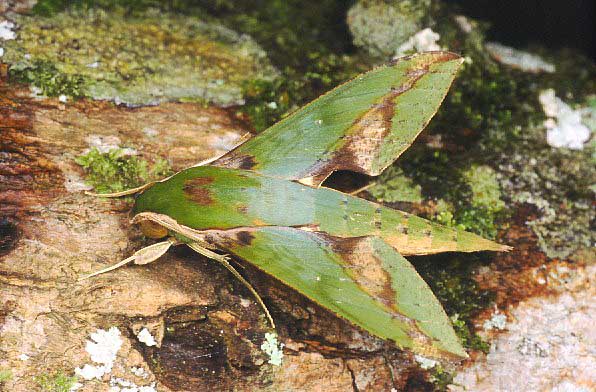 Xylophanes chiron chiron courtesy of Paolo Mazzei.
Although I believe these "tribal" checklists contain only species within the Dominican Republic, there may be omissions, and there may be improper entries.
The list should be very reliable, however, as it is from Pierre Schmit's Liste Systématique .

If you have corrections to offer, please contact
Bill Oehlke.

Many thanks to Anton Sorokin who provides the following images from Dominican Republic.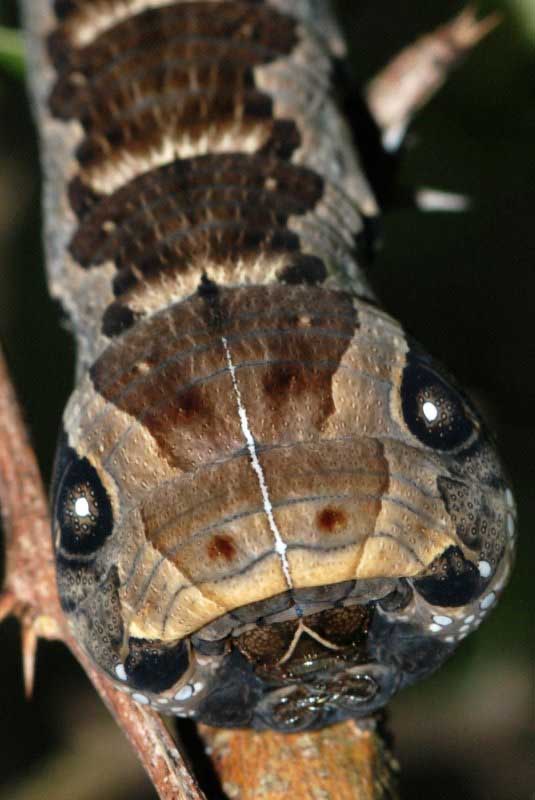 Eumorpha labruscae fifth instar larva, Dominican Republic,
June 17, 2010, courtesy of Anton Sorokin.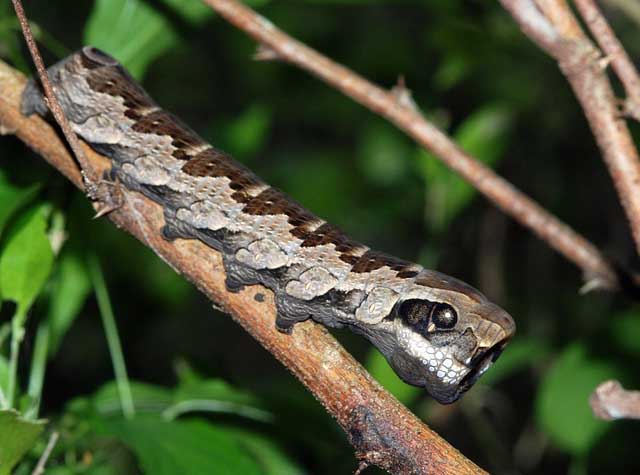 Eumorpha labruscae fifth instar larva, Dominican Republic,
June 17, 2010, courtesy of Anton Sorokin.

Many thanks to Jean Haxaire who has provided corrections and updates to this page, March, 2017. Jean has also supplied live images of many species from the Dominican Republic.

Erinnyis ello female, courtesy of Vaclav Cerovsky,
Punta Cana, eastern tip of Dominican Republic, April 7, 2005.

Apparently Erinnyis ello is common in Punta Cana. Here is another female, courtesy of Yvonne Metcalfe of Barrie, Ontario, Canada. Yvonne took this image while visiting on April 23, 2006.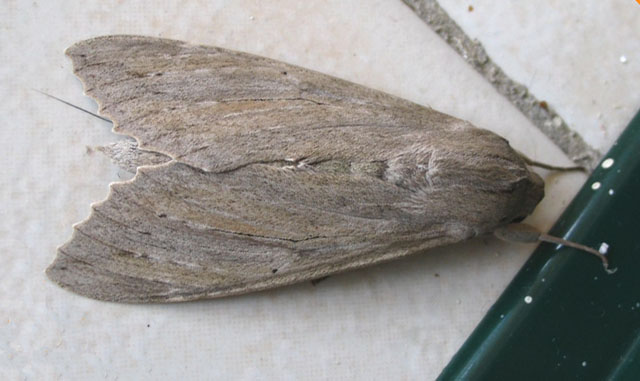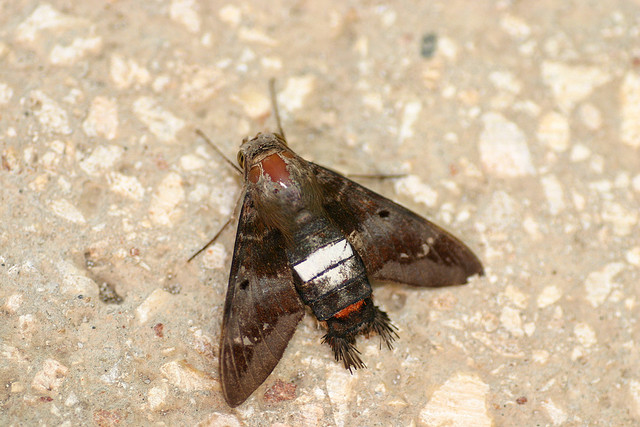 Aellopos tantalus, Dominican Republic,
May 24, 2007, courtesy of Sarah Kickler Kelber

Go to Main Sphingidae Index
Go to U.S. Index: Alabama to Missouri
Go to U.S. Index: Montana to Wyoming
Go to Central America Index
Go to South America Index.htm
Go to Indices of Nations

Use your browser "Back" button to return to the previous page.

This page is brought to you by Bill Oehlke and the WLSS. Pages are on space rented from Bizland. If you would like to become a "Patron of the Sphingidae Site", contact Bill.

Please send sightings/images to Bill. I will do my best to respond to requests for identification help.

This website has been created and is maintained by Bill Oehlke without government or institutional financial assistance. All expenses, ie., text reference support material, webspace rental from Bizland, computer repairs/replacements, backups systems, software for image adjustments (Adobe Photoshop; L-View), ftp software, anti-virus protection, scanner, etc. are my own.

I very much appreciate all the many images that have been sent to me, or of which I have been granted permission to copy and post from other websites. All images on this site remain the property of respective photographers.

If you would like to contribute to the maintenace of this website by sending a contribution to

Bill Oehlke
Box 476
155 Peardon Road
Montague, Prince Edward Island, C0A1R0
Canada

your donation would be much appreciated and would be used for
1) paying for webspace rental;
2) paying for computer maintenance and software upgrades;
3) purchases of additional text reference material (journals and books) in anticipation of expanding the site to a worldwide Sphingidae site;
4) helping to pay my daughter's tuition (completed spring 2013); with anything left over going to humanitarian aid.

If you are mailing a check from USA, please use $0.85 postage ($1.25 is 2017 postal rate). Donations can also be made through Paypal via the button below.