Eumorpha achemon
you-MOR-fuhmmACK-eh-mon
(Drury, 1773) Sphinx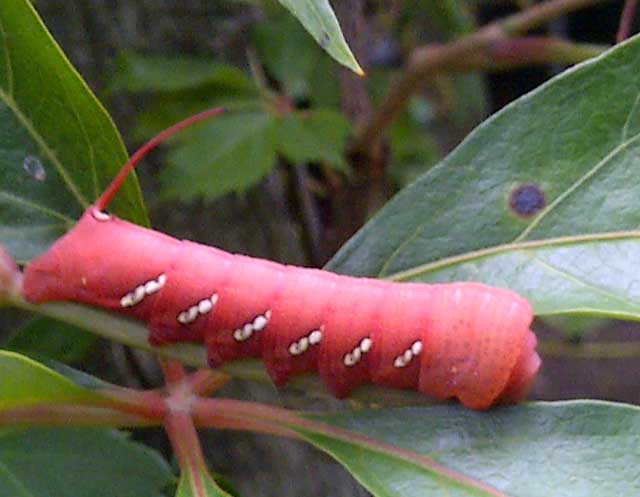 Eumorpha achemon third or fourth instar, Windham Centre, Norfolk County,
July 27, 2011, Lynda Amorim

When the immature pinkish-red larva sent by Lynda sheds its skin to move into its final instar, it will lose its anal horn, and may become a rather drab, light brown or become a bright orangey-brown. I have not seen pictures of any that retain the reddish hue in final instar.

This site has been created by Bill Oehlke at oehlkew@islandtelecom.com
Comments, suggestions and/or additional information/sightings are welcomed by Bill.

Use your browser "Back" button to return to the previous page.

This page is brought to you by Bill Oehlke and the WLSS. Pages are on space rented from Bizland. If you would like to become a "Patron of the Sphingidae Site", contact Bill.

Please send sightings/images to Bill. I will do my best to respond to requests for identification help.