Eumorpha achemon
you-MOR-fuhMACK-eh-mon
(Drury, 1773) Sphinx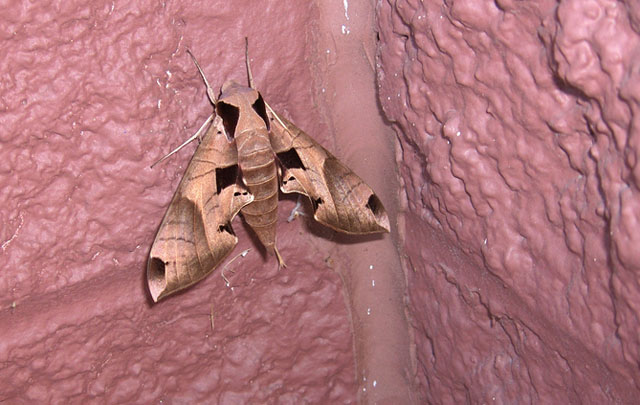 Eumorpha achemon, Glen Burnie area, Anne Arundel County, Maryland,
August 16, 2008, courtesy of Saundra Byrd.

This site has been created by Bill Oehlke at oehlkew@islandtelecom.com
Comments, suggestions and/or additional information/sightings are welcomed by Bill.

Saundra writes, "Not sure if you are interested in past years though I only have 2008 and 2009 with not many good photos of sphinx or Catocala but did get the Achemon just this one time on the back of a shopping center on Quarterfield Road around the Glen Burnie area Anne Arundel County, August 16, 2008. Maybe you want to just document it. not sure."

Use your browser "Back" button to return to the previous page.

This page is brought to you by Bill Oehlke and the WLSS. Pages are on space rented from Bizland. If you would like to become a "Patron of the Sphingidae Site", contact Bill.

Please send sightings/images to Bill. I will do my best to respond to requests for identification help.