Hemaris diffinis
hee-MAGH-rihsmmDIF-fih-nihs
(Boisduval, 1836) Macroglossa diffinis
Snowberry Clearwing or Bumblebee Moth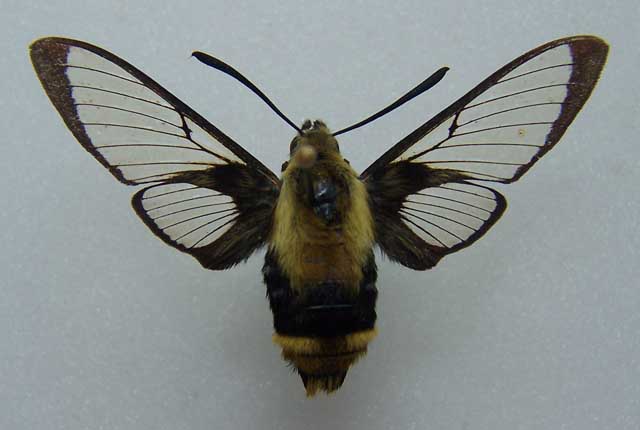 Hemaris diffinis, corner of Eden Road and Barnes Road, Mason, Ingham County, Michigan,
taken at wild phlox, 45mm, June 1, 1999, courtesy of Harry Dale King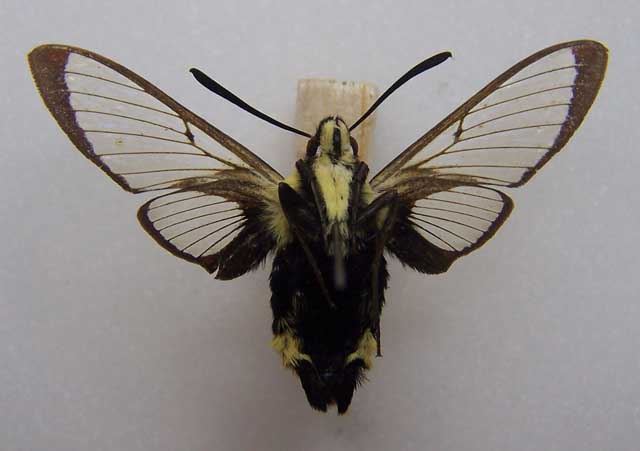 Hemaris diffinis, corner of Eden Road and Barnes Road, Mason, Ingham County, Michigan,
taken at wild phlox, 45mm, June 1, 1999, courtesy of Harry Dale King
This site has been created by Bill Oehlke at oehlkew@islandtelecom.com
Comments, suggestions and/or additional information are welcomed by Bill.
TAXONOMY:



Family: Sphingidae, Latreille, 1802
Subfamily: Macroglossinae, Harris, 1839
Tribe: Dilophonotini, Burmeister, 1878
Genus: Hemaris (Dalman, 1816) ...........
Species: diffinis (Boisduval, 1836)


MIDI MUSIC
.....It's a Wonderful World.....
copyright C. Odenkirk


ON.OFF

Use your browser "Back" button to return to the previous page.