Hyles euphorbiae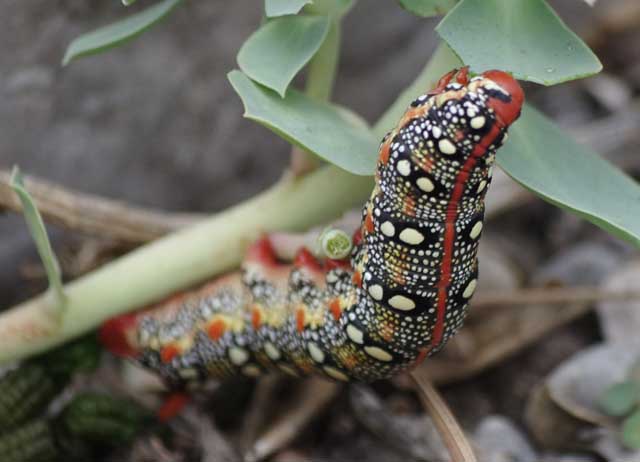 Hyles euphorbiae, final instar, Lindsay, Ontario, July 6, 2014,
courtesy of Anna Mizyn.
Anna writes, "I have no idea if you interested, but I found this little one on my plants in Lindsay, Ontario."
I reply, "Thanks, Anna. Nice picture. This one was introduced by government agencies into North America from Europe to try to control leafy spurge. It has been extending its range. I do not know if it has been effective in combating the spreead of leafy spurge."
Visit the Hyles euphorbiae species file.
This site has been created by Bill Oehlke at oehlkew@islandtelecom.com
Comments, suggestions and/or additional information are welcomed by Bill.
Use your browser "Back" button to return to the previous page.