Pseudosphinx tetrio
The Tetrio Sphinx Moth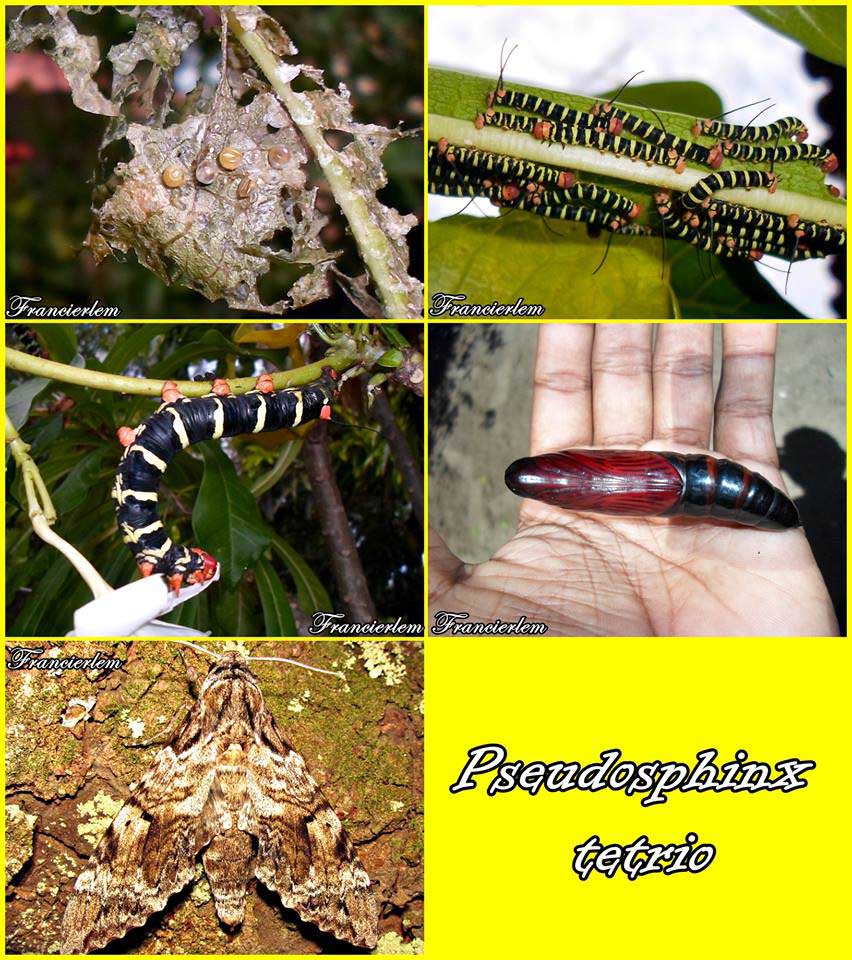 Pseudosphinx tetrio series, Extremoz, Rio grande do Norte, Brazil,
2016, courtesy of Francierlem Oliveira.
This site has been created by Bill Oehlke at oehlkew@islandtelecom.com
Comments, suggestions and/or additional information are welcomed by Bill.
TAXONOMY:
Family: Sphingidae, Latreille, 1802
Subfamily: Macroglossinae, Harris, 1839
Tribe: Dilophonotini, Burmeister, 1878
Genus: Pseudosphinx Burmeister, 1855 ...........
Species: tetrio Linnaeus, 1771

Use your browser "Back" button to return to the previous page.
Return to U. S. A. Table
Return to Sphingidae Index
Return to Dilophonotini Tribe