Smerinthus cerisyi
smeh-RIN-thuhsm sir-EE-see-eye
Kirby, 1837
One-eyed Sphinx or Cerisy's Sphinx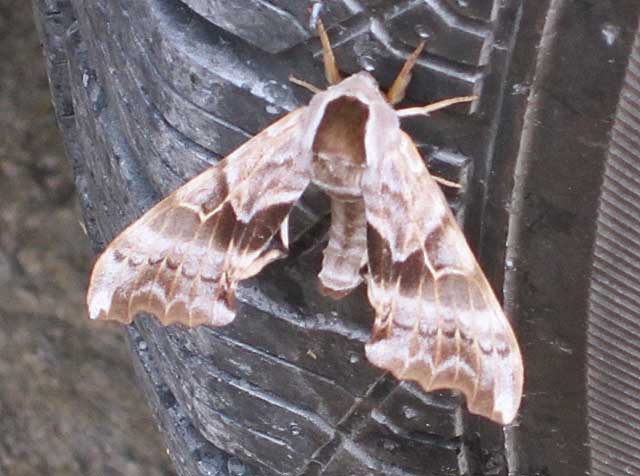 Smerinthus cerisyi male, Blind River area of northern Ontario,
May 28, 2012, courtesy of Ellen Parker.
This site has been created by Bill Oehlke at oehlkew@islandtelecom.com
Comments, suggestions and/or additional information are welcomed by Bill. I am building a data base of collecting data so please send species, date and location of any Sphingidae sightings to Bill Oehlke.
Use your browser "Back" button to return to the previous page.