Sphingidae of Paraguay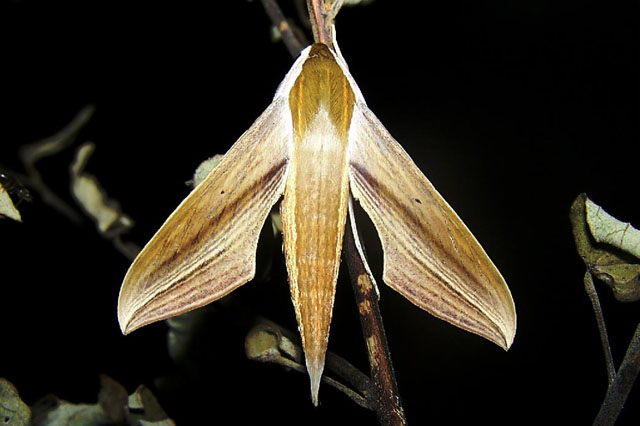 Xylophanes tersa Paraguay (widespread), courtesy of Ulf Drechsel.
Although I believe these "tribal" checklists contain only species within Paraguay, I fully expect there are many omissions. If you have corrections to offer, please contact
Bill Oehlke at oehlkew@islandtelecom.com.
I am most thankful to Jean Haxaire for sending me an electronic copy of Faune de Bolivie, Lépidoptères Sphingidae, Ecologie et systématique.
I have used Haxaire's list as a starting point, but have only included those species, from the list, generally recognized as flying in Argentina.
I have added those species whose specimen type locality is Argentina.
In September 2007, Paul Smith directed me to the site, Fauna Paraguay where a provisional checklist has been created, using Moré, Kitching & Cocucci - Sphingidae: Hawkmoths of Argentina; www.pybio.org; and this site: Oehlke - Hawkmoths of the Americas.
I have delisted the species not indicated by Paul Smith, and I have followed additions from Paul's list with his initials.
Go to Indices of Nations
Go to South American Index
Go to Central American Index
Use your browser "Back" button to return to the previous page.
This page is brought to you by Bill Oehlke and the WLSS. Pages are on space rented from Bizland. If you would like to become a "Patron of the Sphingidae Site", contact Bill.
Please send sightings/images to Bill. I will do my best to respond to requests for identification help.