Sphingidae of U. S. Virgin Islands and
British Virgin Islands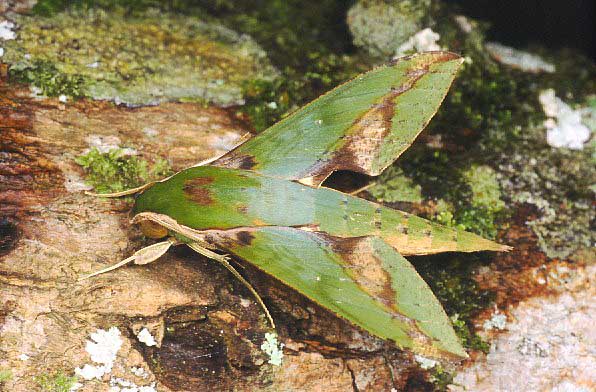 Xylophanes chiron chiron courtesy of Paolo Mazzei.
Although I believe these "tribal" checklists contain only species within the Virgin Islands, there are probably some omissions, and there may be a few improper entries.
The list should be fairly reliable, however, as it is from my Puerto Rico checklist.
The U.S. Virgin Islands consist of the main islands of Saint Croix, Saint John and Saint Thomas, along with the much smaller but historically distinct Water Island, and many other surrounding minor islands.
The British Virgin Islands consist of the main islands of Tortola, Virgin Gorda, Anegada and Jost Van Dyke, along with over fifty other smaller islands and cays.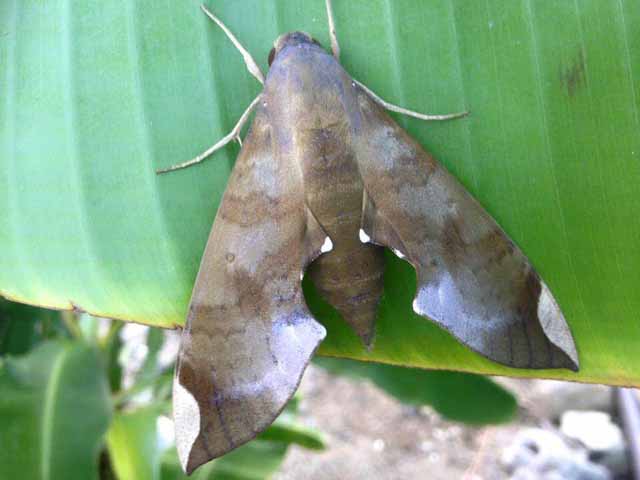 Pachylia ficus Pockwood Pond, Tortola, British Virgin Islands,
January 2, 2016, courtesy of Richard Land.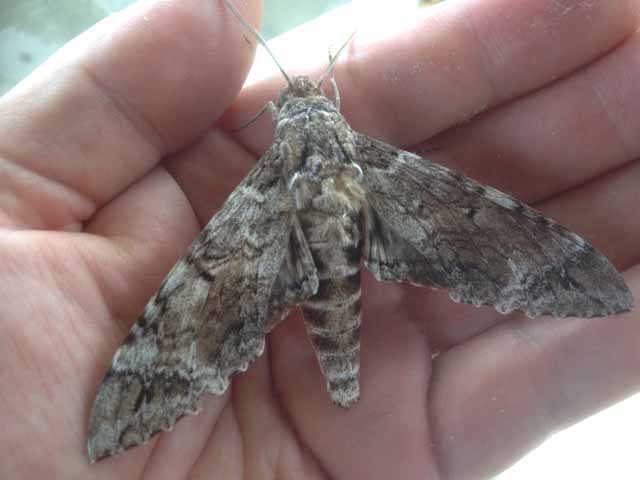 Pseudosphinx tetrio Pockwood Pond, Tortola, British Virgin Islands,
January 2, 2016, courtesy of Richard Land.

I have placed a G after those species verified on Guana, a small island of the British Virgin Islands. Manduca brontes and (Manduca sexta no subspecies specification) are listed for Guana but not for Puerto Rico. Xylophanes chiron is listed for Guana with no subspecies specification.

The Guana information is from THE LARGE MOTHS OF GUANA ISLAND, BRITISH VIRGIN ISLANDS: A SURVEY OF EFFICIENT COLONIZERS (SPHINGIDAE, NOTODONTIDAE, NOCTUIDAE, ARCTIIDAE, GEOMETRIDAE, HYBLAEIDAE, COSSIDAE) by VITOR O. BECKER and SCOTT E. MILLER and should be very reliable.

If you have corrections to offer, please contact
Bill Oehlke at oehlkew@islandtelecom.com.

Pseudosphinx tetrio, Puerto Rico, courtesy of Brian M. Irish.
Brian writes, "I found many of them devouring a purple allamanda and also on a large tree (Bombaceae) on the USDA Tropical Agricultural Research Station grounds in Mayaguez, west coast of Puerto Rico."
Brian M. Irish, Horticulturist/Genetecist, Tropical Agricultural Research Station, Mayaguez, PR 00680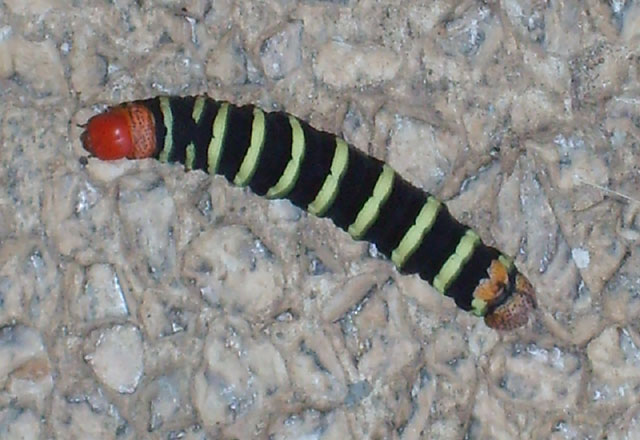 Pseudosphinx tetrio, Luquillo, Puerto Rico, courtesy of Ruby Rodriguez.
Ruby writes, "We have these in our front yard in Luquillo, northeast coast of Puerto Rico, all the time feeding. About every other month they clean one of my flowered trees (Plumeria cujete) bare. Then they disappear and reappear once the tree flourishes again. I always wanted to know what they were, so your site has very helpful. I hope you enjoy the pictures."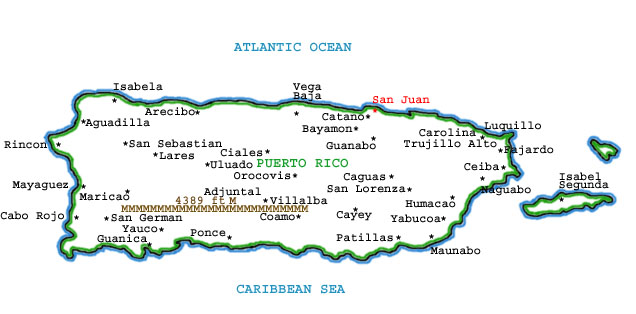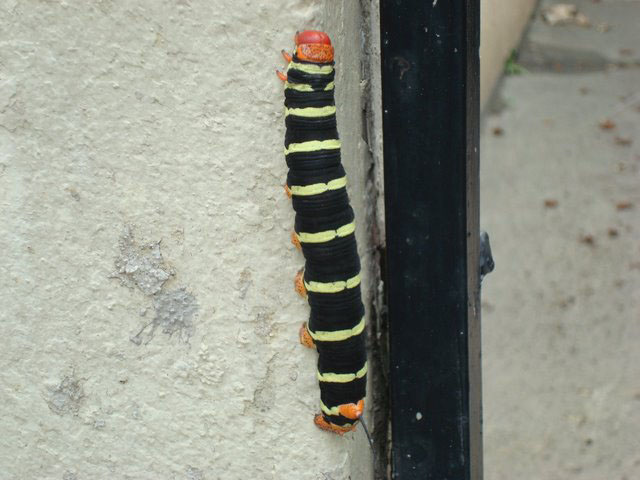 Pseudosphinx tetrio larva, San Juan, north central coastal PR,
March 19, 2008, courtesy of Eric Johnson.

Go to Main Sphingidae Index
Go to U.S. Index: Alabama to Missouri
Go to U.S. Index: Montana to Wyoming
Go to Central America Index
Go to South America Index.htm
Go to Indices of Nations

Use your browser "Back" button to return to the previous page.

This page is brought to you by Bill Oehlke and the WLSS. Pages are on space rented from Bizland. If you would like to become a "Patron of the Sphingidae Site", contact Bill.

Please send sightings/images to Bill. I will do my best to respond to requests for identification help.