Paonias excaecata
Blinded Sphinx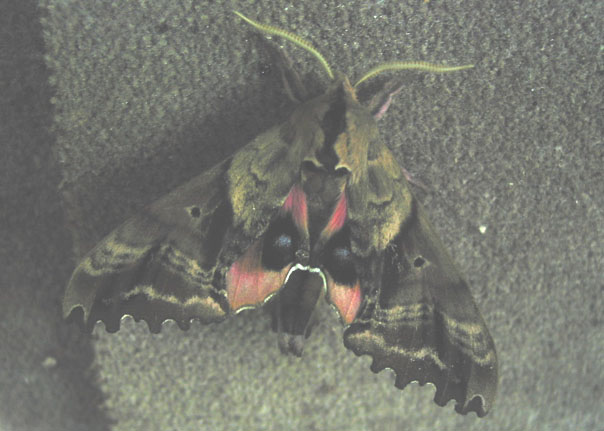 Paonias excaecata July 9, 2004, Cummington, Massachusetts,
courtesy of Barbara Spencer.
The irregular forewing outer margin, hindwing eyespot and distinctive forewing maculations make this moth an easy species to identify.
As long as there are no bears around, a quick trip to check the walls below an outside night light or securtiy light, before retiring, will probably provide for some interesting moth sightings, mid May-early October in Hampshire County, Massachusetts.
Use your browser "Back" button to return to the previous page.