Xylophanes pluto
by Cat Traylor, courtesy of Mike Quinn.
Mike Quinn sent me the images below. Cat Traylor found the pupa under her porch in Edinburg, Hidalgo County, Texas, on December 5, 2005. She brought it indoors and a moth emerged on January 4, 2006.
While watering her plants on Christmas Eve, 2005, Cat discovered and photographed another Xylophanes pluto from the same locale.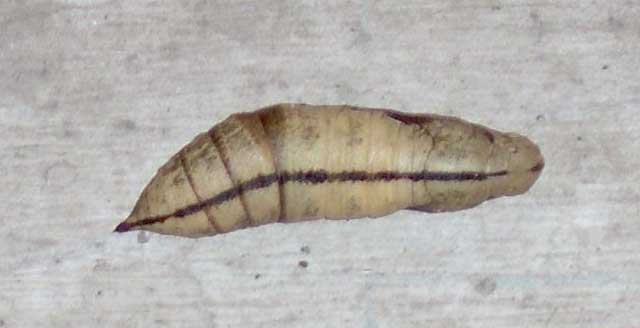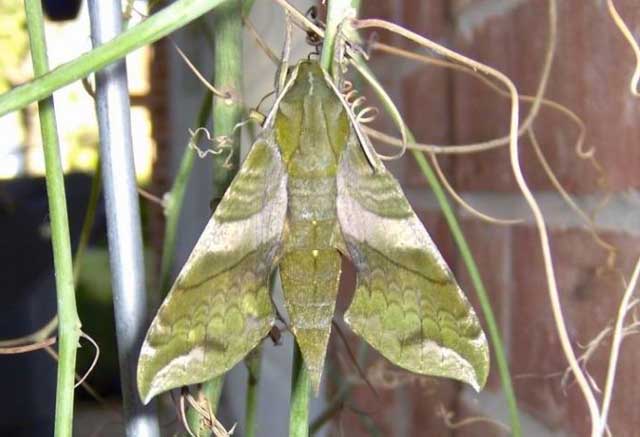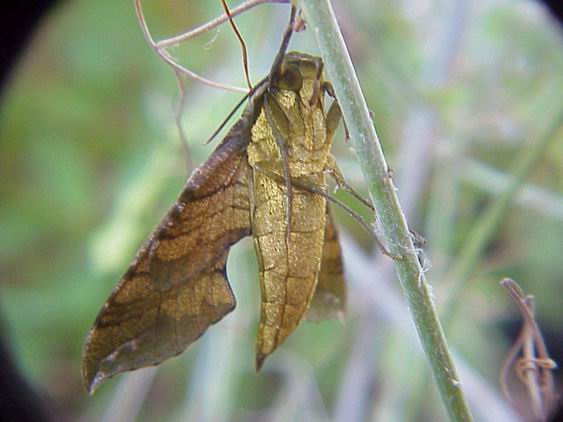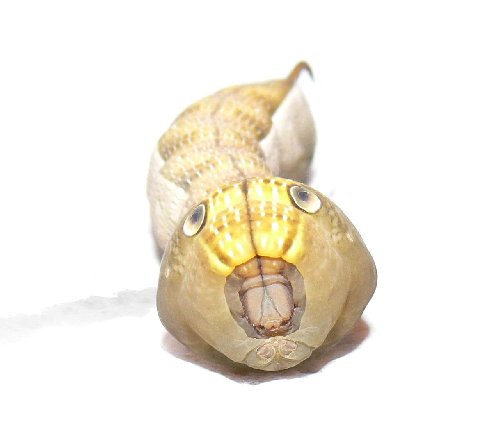 Who could resist a "face" like this?

Cat Writes, November 4, 2006, "I found two caterpillars on my front porch at about 930pm. It's a cool night so I decided to open the front door to get some fresh air blowing through the house - stepped out to lock the front porch security door and saw them climbing/clinging to the brickwork. I'd never seen these before but considering I've had pluto sphinx, rustic sphinx and vine sphinx moths I decided to bring them inside. Was quite pleased to realize they are pluto sphinx cats!!!

I've got a hedge of firebush that is about six feet tall lining both sides of my driveway. Haven't trimmed it to a decent size because I was hoping to attract pluto sphinx moths. Seems to have worked!!! Am thinking that's what they were using as a larval host? Unless it's pentas? I have a couple of those in the front flower bed."

Larvae feed on Milkberry (Chiococca species), Firebush (Hamelia patens), Indian Mulberry (Morinda royoc) and Erythroxylon species.

Most likely the larvae were feeding on the Firebush.

Use your browser "Back" button to return to the previous page.