Enyo boisduvali
(Oberthur, 1904)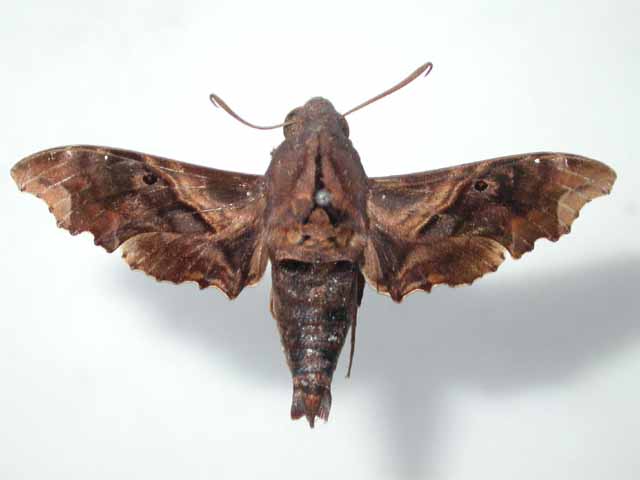 Enyo boisduvali courtesy of Jean Haxaire.
This site has been created by Bill Oehlke at oehlkew@islandtelecom.com
Comments, suggestions and/or additional information are welcomed by Bill.
TAXONOMY:

Family: Sphingidae, Latreille, 1802
Subfamily: Macroglossinae, Harris, 1839
Tribe: Dilophonotini, Burmeister, 1878
Genus: Enyo Hubner, [1819] ...........
Species: boisduvali Oberthur, 1904


MIDI MUSIC
.....It's a Wonderful World.....
copyright C. Odenkirk


ON.OFF

DISTRIBUTION:
Enyo boisduvali (Wing span: mm) flies in Cuba, the specimen type locality. FLIGHT TIMES:Enyo boisduvali probably has two to three broods annually. ECLOSION:Adults eclose from pupae formed in subterranean chambers.
SCENTING AND MATING:
Females call in the males with a pheromone released from a gland at the tip of the abdomen. Both males and females nectar at flowers. EGGS, LARVAE, PUPAE: Return to Sphingidae Index
Return to Dilophonotini Tribe
Goto Central American Index