Updated as per

AN ANNOTATED CHECKLIST OF THE SPHINGIDAE OF BOLIVIA

, October 2007

Updated as per the L.O.L.A. publication

Hawkmoths of Argentina

, More, Kitching and Cocucci, 2005, October 2007.

Updated as per personal communication with Fernando Penco, May 2008

Updated as per personal communication with Nigel Venters (wingspan: 83mm, Tafe de Valle, Tucuman, Argentina, November 26, 2008, 2000m),

February 12, 2009

Updated as per personal communication with Ezequiel Bustos (Shilap revta. lepid. 43 (172) diciembre, 2015, 615-631 eISSN 2340-4078 ISSN 0300-5267), January 4, 2016
Manduca bergi
(Rothschild & Jordan, 1903) Protoparce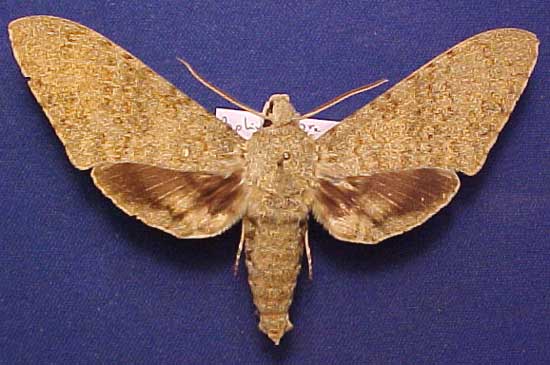 Manduca bergi by John Vriesi.
This site has been created by Bill Oehlke at oehlkew@islandtelecom.com
Comments, suggestions and/or additional information are welcomed by Bill.
TAXONOMY:



Family: Sphingidae, Latreille, 1802
Subfamily: Sphinginae, Latreille, [1802]
Tribe: Sphingini, Latreille, 1802
Genus: Manduca Hubner, [1807] ...........
Species: bergi (Rothschild & Jordan, 1903)


MIDI MUSIC
.....It's a Wonderful World.....
copyright C. Odenkirk


ON.OFF

DISTRIBUTION:
Manduca bergi (wingspan: approximately 83mm) flies in
Argentina (specimen type locality): Buenos Aires, Catamarca, Cordoba, Corrientes, Jujuy, La Rioja, Misiones, Salta, Tucuman; and
Bolivia: Santa Cruz: Florida, Santa Rosa de Lima; Pampa Grande; Samaipata.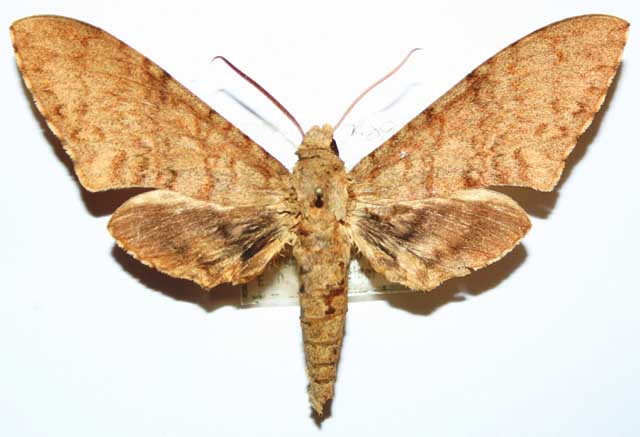 Manduca bergi, Los Molinos, La Rioja, Argentina, courtesy of Fernando Penco.

Fernando indicates that the pinkish tone is typical of the specimens from La Rioja, where it is quite rare.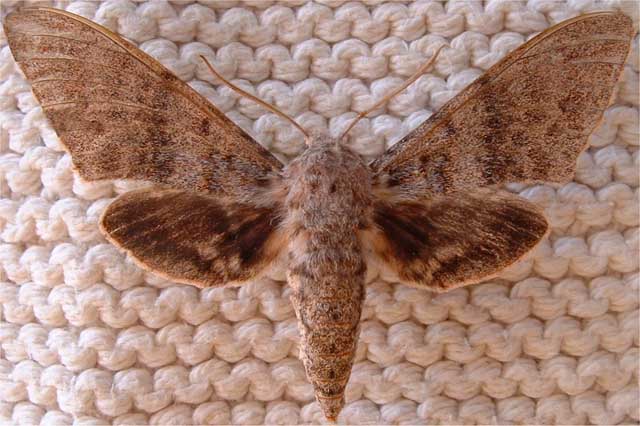 Manduca bergi, Tafe de Valle, Tucuman, Argentina,
wingspan: 83mm, November 26, 2008, 2000m, courtesy of Nigel Venters.
FLIGHT TIMES:
Manduca bergi adults fly in January-February, April, September and November. Both males and females come to lights. ECLOSION:Pupae probably wiggle to surface from subterranean chambers just prior to eclosion. SCENTING AND MATING:Females call in the males with a pheromone released from a gland at the tip of the abdomen. Adults take nectar from flowers. EGGS, LARVAE, PUPAE:
Use your browser "Back" button to return to the previous page.
Return to Sphingidae Index
Return to Sphingini Tribe