NEOGENE PICTA
B. P. Clark, 1925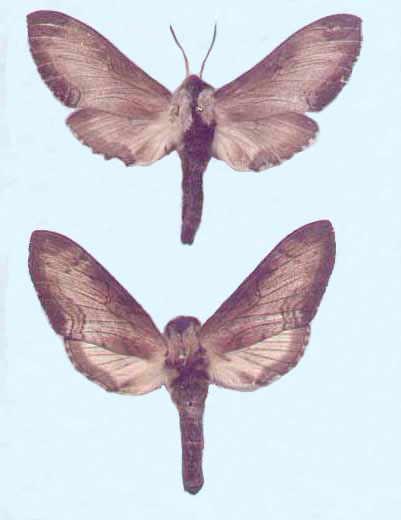 Neogene picta, Rio Colorado, Rio Negro Province, Argentina,
courtesy of Daniel Rojas Lanus
This site has been created by Bill Oehlke at oehlkew@islandtelecom.com
Comments, suggestions and/or additional information are welcomed by Bill.
TAXONOMY:



Family: Sphingidae, Latreille, 1802
Subfamily: Sphinginae, Latreille, 1802
Tribe: Sphingini, Latreille, 1802
Genus: Neogene Rothschild & Jordan, 1903 ...........
Species: picta B. P. Clark, 1925


MIDI MUSIC
.....It's a Wonderful World.....
copyright C. Odenkirk


ON.OFF

DISTRIBUTION:
Neogene picta (Wing span: ) flies in Paraguay and northern Argentina. FLIGHT TIMES: Neogene picta adults fly ECLOSION:Pupae probably wiggle to surface from subterranean chambers just prior to eclosion.
SCENTING AND MATING:
Females call in the males with a pheromone released from a gland at the tip of the abdomen. Adults probably nectar at a variety of flowers. EGGS, LARVAE, PUPAE:Larvae feed on
Return to U.S.A. Table
Return to Sphingidae Index
Return to Sphingini Tribe