| | |
| --- | --- |
| | Updated as per personal communication with Jean Haxaire, (La Vega, Dominican Republic' April 15, 2016); March 13, 2017 |
Perigonia desotoi
Walker, 1856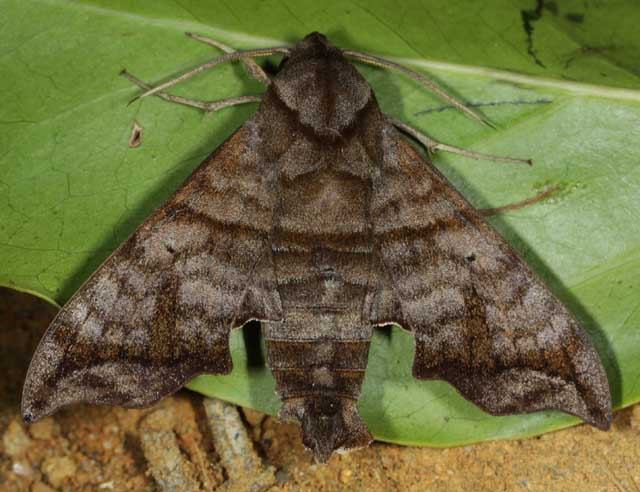 Perigonia desotoi La Vega, Dominican Republic,
courtesy of Jean Haxaire
This site has been created by Bill Oehlke.
Comments, suggestions and/or additional information are welcomed by Bill.
TAXONOMY:


Family: Sphingidae, Latreille, 1802
Subfamily: Macroglossinae, Harris, 1839
Tribe: Dilophonotini, Burmeister, 1878
Genus: Perigonia Herrich-Schaffer, ]1854] ...........
Species: desotoi Haxaire, 2016

DISTRIBUTION:
Perigonia desotoi moths fly in the Dominican Republic: La vega. FLIGHT TIMES:The Holotype was taken April 15, 2016 at an elevation of 1820m. There are probably additional flight months.
Perigonia desotoi recto and verso, Dominican Republic,
courtesy of Jean Haxaire
ECLOSION:
SCENTING AND MATING:Females call in the males with a pheromone released from a gland at the tip of the abdomen. EGGS, LARVAE, PUPAE:
The species name, desotoi, is honourific for fellow collector, Carlos De Sota Molinari.
Return to Sphingidae Index
Return to Dilophonotini Tribe