Kirby Wolfe
Over the years, Kirby Wolfe has been a great help to me, providing identifications, information and many beautiful images which add so much to the WLSS.
In January 2004, Kirby's image of a male Rothschildia erycina nigrescens was chosen by WLSS members as photograph of the year (2003).
Rothschildia erycina nigrescens male copyright Kirby Wolfe,
first place individual photo from 2003.

I created a special site for Kirby's many images at http://www.silkmoths.bizland.com/kirbywolfe.htm

In the late fall of 2005 Kirby released his first CD which has received rave reviews. It is an excellent compilation of his work. See reviews and access Kirby's ordering information by clicking on the banner below. Use your browser "Back" button to return to this page.
Kirby continues to rear and photograph many species and has described new species, and has had new species named "wolfei" to honour his work with Saturniidae.

As I write this page (January 4, 2006), Kirby's image of a male Actias maenas enjoys a strong lead in the 2005 WLSS Photography Contest vote.
Kirby has also sent me some great images of Sphingidae.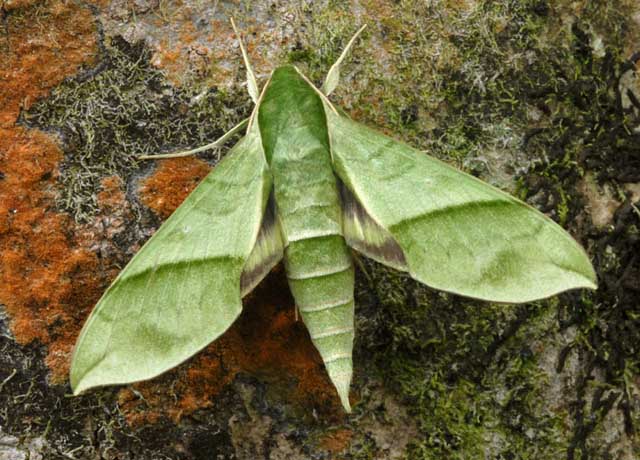 Xylophanes tyndarus, Santa Rosa, San Jose, Costa Rica, April 9, 2008, courtesy of Kirby Wolfe.

Use your browser "back" button to return to the previous page.