Pia Oberg
Pia Oberg of Sweden is an avid birder who also very much enjoys Sphingidae and moths from other families. Some of her birding excursions have taken her to Ecuador where she has visited several locales, including Urruca Lodge, Jorupe NP, Loja, and Copalinga Lodge, Bombuscaro, Zamora-Chinchipe. She has also visited some of the more commonly explored areas in northeastern Ecuador: Wildsumaco Lodge in Napo, and in northwestern Ecuador: Bellavista Lodge, Tandayapa Pass, Pichincha.
Pia has also sent images from the Napo Wildlife Center in Orellana.
Pia has sent me several very nice images of Saturniidae, expanding the known range (Lemaire) into southern Ecuador, and the same is true for many very nice images of Sphingidae.
Titaea guayaquila, male, Urruca Lodge, Jorupe National Park, Loja, Ecuador,
February 18, 2011, 690m, courtesy of Pia Oberg.

I especially like these images of Xylophanes kiefferi (first time on Sphingidae of the Americs website) and Xylophanes crotonis.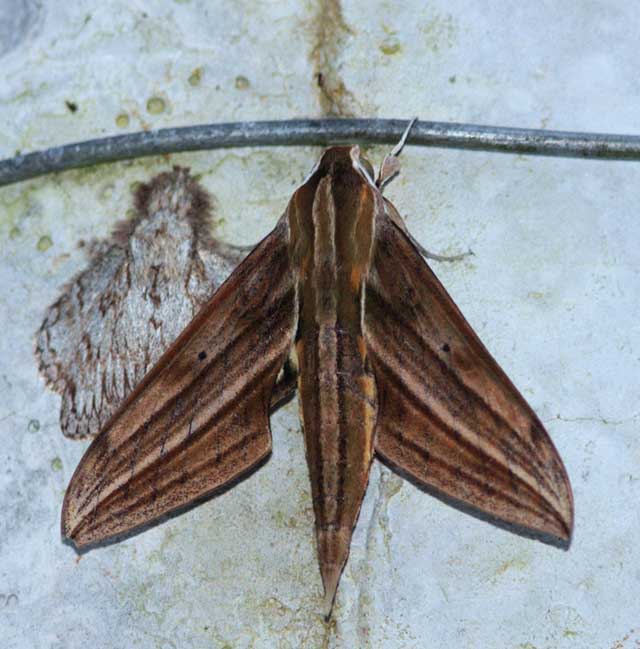 Xylophanes kiefferi, Wildsumaco Lodge, Napo, Ecuador,
1400m, March 1, 2011, courtesy of Pia Oberg, id by Bill Oehlke.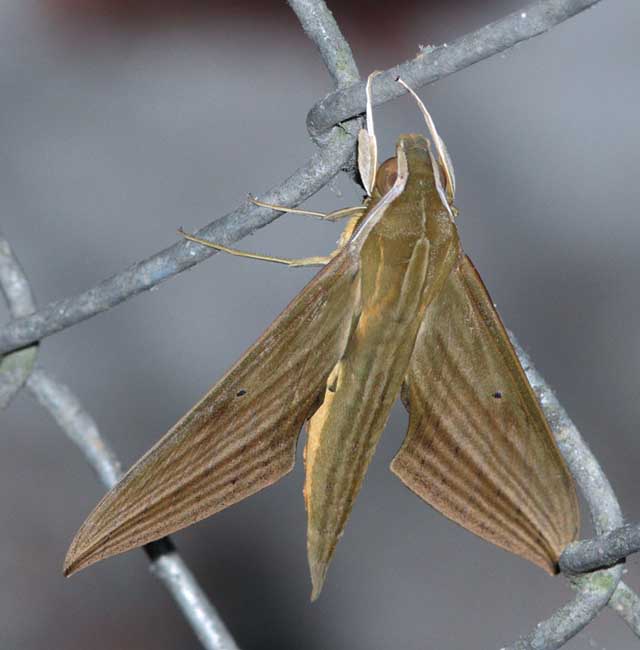 Xylophanes crotonis, Wildsumaco Lodge, Napo, Ecuador,
February 27, 2011, 1400m, courtesy of Pia Oberg.

Pia is planning another trip to Ecuador in January 2012, so I look forward to seeing what she encounters in the way of Saturniidae and Sphingidae.

Use your browser "Back" button to return to the previous page.