Xylophanes falco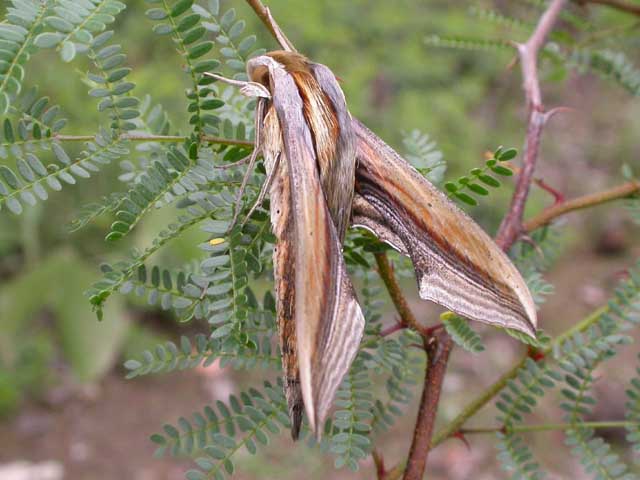 Xylophanes falco, Zacatecas, Mexico, courtesy of Jean Haxaire copyright.
This site has been created by Bill Oehlke at oehlkew@islandtelecom.com
Comments, suggestions and/or additional information are welcomed by Bill.
TAXONOMY:



Family: Sphingidae, Latreille, 1802
Subfamily: Macroglossinae, Harris, 1839
Tribe: Macroglossini, Harris, 1839
Genus: Xylophanes Hubner [1819] ...........
Species: falco Walker, 1856


MIDI MUSIC
.....It's a Wonderful World.....
copyright C. Odenkirk


ON.OFF

DISTRIBUTION:

Xylophanes falco moths (Wing span: 2 3/4 - 3 1/8 inches (7 - 8 cm)) fly in oak woodland, and along streamsides from Honduras and Guatemala north through Mexico to southern Arizona and west Texas.

Xylophanes falco, Arizona, courtesy of Bruce Walsh.

Guatemala is the specimen type locality.
The upperside of the forewing is orange-brown along the forward half, striped with dark brown and light brown along the rear half, with dark brown bands separating the two. The upperside of the hindwing is pale brown with dark brown marginal and submarginal lines.
FLIGHT TIMES:
The Falcon sphinx, Xylophanes falco, has several flights from June-September in Arizona, and it broods continuously in the tropics. ECLOSION:Pupae probably wiggle to surface from subterranean chambers just prior to eclosion. SCENTING AND MATING:Females call in the males with a pheromone released from a gland at the tip of the abdomen. Adults nectar in the late afternoon and evening at a variety of flowers including thistles.
EGGS, LARVAE, PUPAE:

Larvae feed on Bouvardia glaberrima in the madder family (Rubiaceae).

Terry Doyle sent me the image to the right from Big Bend National Park in Brewster County, Texas. Image by William Lindemann.

The images below are courtesy of Bruce Walsh, Arizona.

There is a single large eye on the thorax and six white circles down the side. There are extensive bands of white dots girdling the abdomen.


Use your browser "Back" button to return to the previous page.
Goto Main Sphingidae Index
Goto Macroglossini Tribe
Goto Central American Indices
Goto Carribean Islands
Goto South American Indices
Goto U.S.A. tables