Sphingidae of the Americas
Agrius cingulata from Rancho Grande, H. Pittier National Park, Venezuela
courtesy of Paolo Mazzei.
This site has been created by Bill Oehlke at oehlkew@islandtelecom.com
Comments, suggestions and/or additional information are welcomed by Bill.
Many of the images of Sphingidae larvae and adults on this website come from Dan Janzen who works tirelessly on a project to raise funds for "rainforest purchase in Costa Rica to add land to the Area de Conservacion Guanacaste (ACG), where the great majority of these moths occur as living wild populations. There is NO overhead charged on these funds. The current ACG land purchase project is described at the following web site: http://janzen.sas.upenn.edu/RR/rincon_rainforest.htm".
If you appreciate this website and would like to contribute to the rainforest conservation project, please consult the link above.
Contributions can be made out to Guanacaste Dry Forest Conservation Fund and sent to
Professor Dan Janzen,
Department of Biology,
University of Pennsylvania,
Philadelphia, PA 19104
Systematic List
FAMILY Sphingidae Latreille, [1802]
The Sphingidae family is divided into several subfamilies and those subfamilies are divided into tribes. Clicking on the hypertext (underlined) name of a tribe will take you to an active index with many files containing pictures and information.
Subfamily Sphinginae:
Sphingini tribe: Agrius, Amphimoea, Ceratomia, Cocytius, Dolba, Dolbagene, Euryglottis, Isoparce, Lapara, Manduca, Nannoparce, Neococytius, Neogene, Paratrea, Sagenosema, Sphinx.
Smerinthini tribe: Adhemarius, Amorpha, Monarda, Orecta, Pachysphinx, Paonias, Protambyulyx, Smerinthus, Trogolegnum.
Subfamily Macroglossinae:
Dilophonotini tribe: Aellopos, Aleuron, Baniwa, Callionima, Enyo, Erinnyis, Eupyrrhoglossum, Hemaris, Hemeroplanes, Himantoides, Isognathus, Kloneus, Madoryx, Nyceryx, Oryba, Pachygonidia, Pachylia, Pachylioides, Perigonia, Phryxus, Protaleuron, Pseudosphinx, Stolidoptera
Philampelini tribe: Eumorpha, Tinostoma,
Macroglossinini tribe: Amphion, Arctonotus, Aspledon, Cautethia, Darapsa, Deidamia, Euproserpinus, Hyles, Neogurelca, Phanoxyla, Proserpinus, Sphecodina, Xylophanes
Go to U. S. A. Table
Go to Sphingidae Indices by Nation
Tim Dyson has sent me outstanding images of live moths from Peterborough, Ontario, Canada. Check out the Catocala along Tim's Bait Trail at Tim Dyson: Night Vison Photography.
Visit other Lepidoptera websites designed and maintained by Bill Oehlke by clicking on the BLUE TEXT:
SATURNIIDAE OF PRINCE EDWARD ISLAND
Livestock for sale
SPHINGIDAE OF PRINCE EDWARD ISLAND
BUTTERFLIES OF PRINCE EDWARD ISLAND
THE KIRBY WOLFE SATURNIIDAE COLLECTION
THE THIBAUD DECAENS SATURNIIDAE COLLECTION
SPHINGIDAE OF THE UNITED STATES
CATERPILLAR IDENTIFICATION GUIDE
CATERPILLARS TOO!: a membership site featuring images of North American butterfly caterpillars and adult butterflies, too, to help with identification.
WORLD'S LARGEST SATURNIIDAE SITE: a membership site covering most of the World's Saturniidae
NEW! MARCH 2005
Visit additional Worldwide Sphingidae Sites, maintained by various individuals/groups.
Use your browser "Back" button to return to this site.

Show appreciation for this site by clicking on flashing butterfly to the left.
The link will take you to a page with links to many insect sites.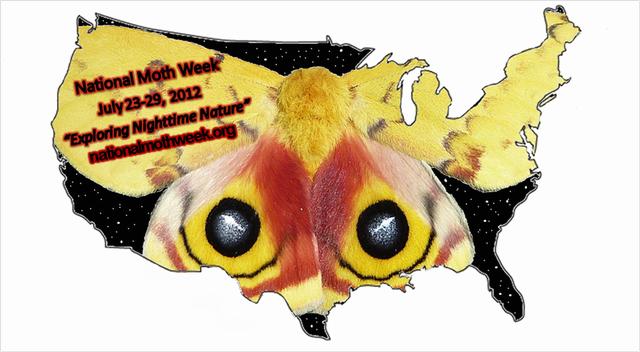 National Moth Week

The first annual (Inter)National Moth Week is being held this summer from July 23-29. Are you participating yet? There are already more than 120 locations participating around the United States and the world. Moth night events and locations are registered in 40 states, 11 countries and Puerto Rico. Is yours? Moth nights can be an organized event for the public or simply privately looking at moths at your own setup in your own yard or park. Many organizations are partners for this first time event and National Moth Week has teamed up with Discover Life, BugGuide, Moth Photographers Group and Project Noah and Bill Oehlke as depositories of submitted data and photographs of moths found that week. It is hoped that National Moth Week participants will generate a wealth of important information about moth distributions and also focus attention on moths and biodiversity. Be part of this unique and fun week-long event and register your location or event or find and join an existing one in your area at National Moth Week

For additional information about National Moth Week and contact information, visit National Moth Week.